PLANT THEFT UPDATE
ANYTHING MISSING?
Graham Black provides a review of the continuing war against plant theft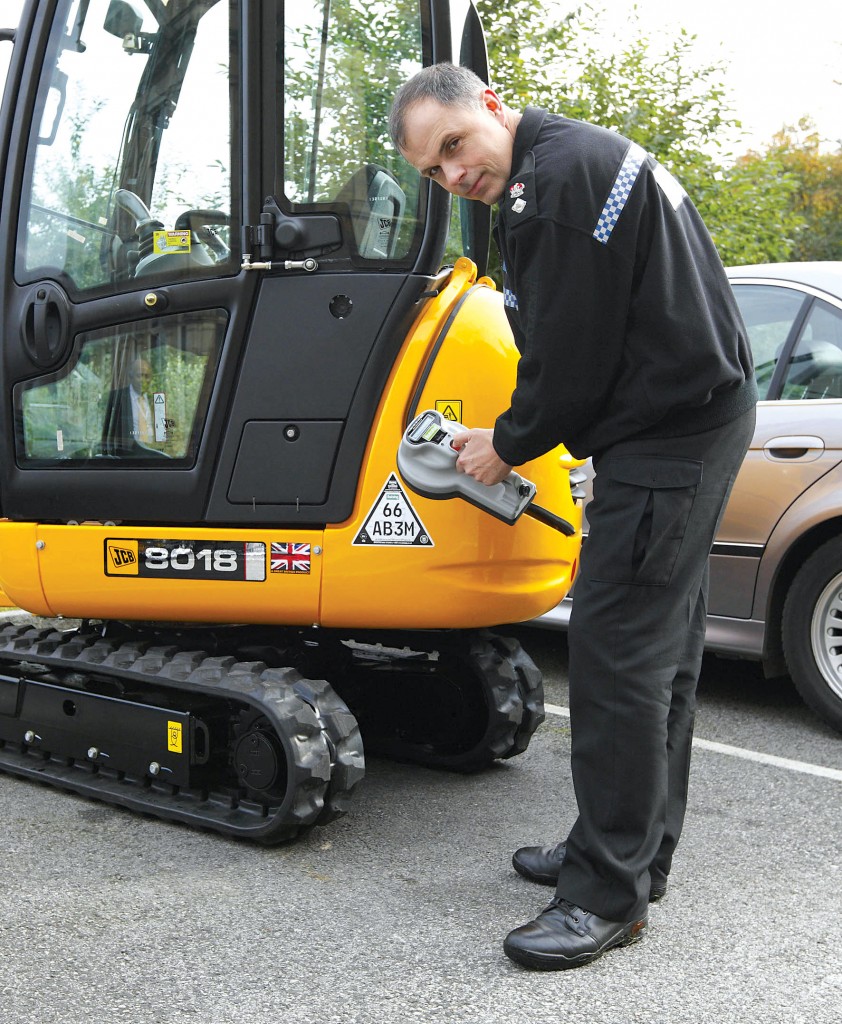 One dramatic change in the UK construction machinery industry over the past five years is that it's now very rare to hear about a straightforward theft of a high-value item of plant from a site. Such kit is still stolen, but it is now more likely to involve a fraud on a hire company, rather than physically removing the machine from site.
The reasons for this welcome trend include: the requirement for unique keys or a pin pad code to start a machine; it is more likely to be fitted with an immobilisation device; and it has a digital record of its existence in the form of a CESAR registration. These are the three elements that make up the recommended Thatcham three-star security level for plant.
It is also becoming obvious that the increasing fitment of telematics systems in the build process is also having a positive impact. Not only to transmit GPS location data and trigger alarms if the machine is moved out of a digital geo-fence, but the value of such machines to dodgy end users in Eastern Europe or the third world is somewhat limited.
MINI-EXCAVATORS
One of the major issues still facing the industry is the high volume of mini-excavators that are stolen, accounting for around a quarter of all construction machinery thefts in the first half of 2015. This is actually an under-estimation of the real situation, as the data provided by the police (see graph) does not differentiate between thefts of agricultural and construction telehandlers. My best guess is that minis account for nearer a third of all construction machinery thefts in the UK.
As an indication of the nature of the problem, Heysham Docks staff recently became suspicious of a Cat 302.7D mini on a trailer. It transpired that someone had gone to the trouble of producing a fake VIN plate and stamping a fake serial number on its kingpost.
This example also proved the worth of the CESAR identification system. There is only so much a thief can do to remove traces of its digital registration, and once suspicions have been raised a quick scan is all that is needed to reveal its true identity.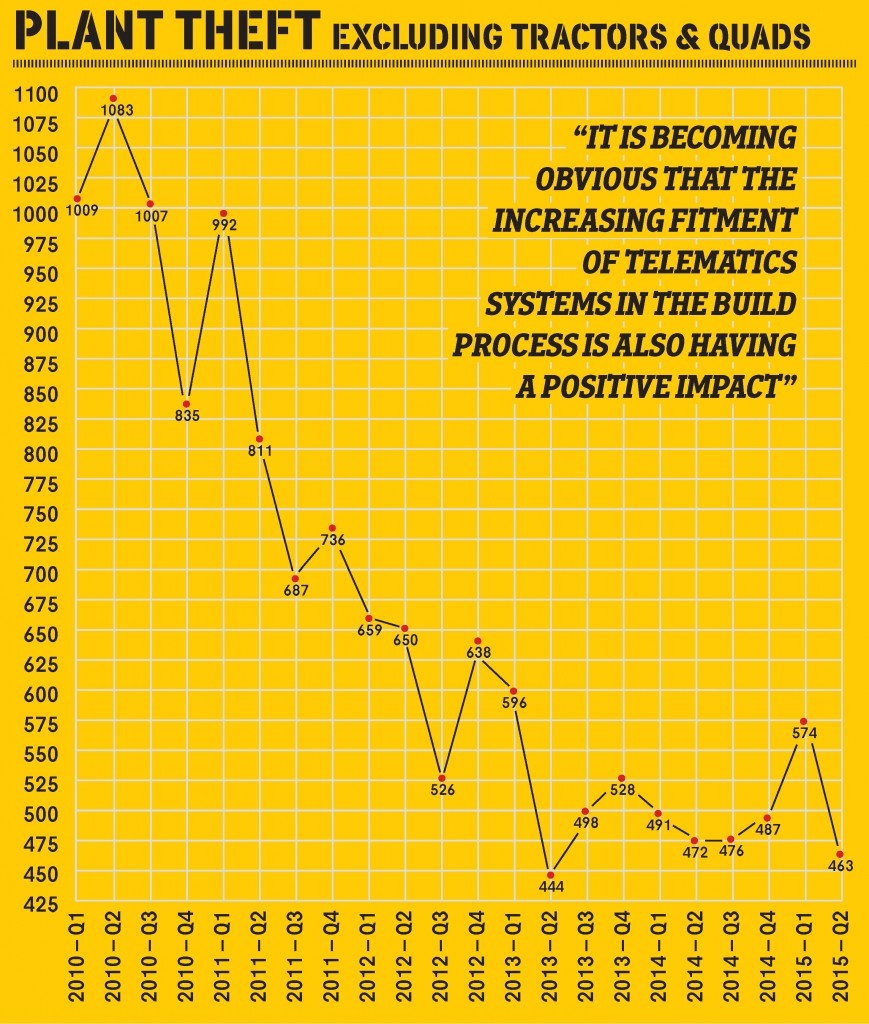 FUTURE RISKS
In addition to mini-excavators, attachments, survey equipment, high-value hand tools and any compact plant that can fit in the back of a panel van is particularly at risk.
A recent example of this is that thieves managed to squeeze a brand new one-tonne site dumper in the back of a long-wheelbase Ford Transit! Fortunately, the thieves were not that clever and the van's false number plates soon drew the attention of the forces of law and order.
The industry is winning the war against plant theft, but it would be a mistake to become complacent.
Thieves are becoming far more sophisticated in their approach, and plant hire companies are particularly at risk from complex fraud schemes.
Read previous articles
This article is just a sample of what you can expect every month in Earthmovers magazine. To ensure you don't miss a copy subscribe today.